King Aston established this relatively recent kingdom from a cluster of formerly ununited towns and villages and transformed it into a thriving merchant power. Much of the economy of Gaea flows through Asturia, especially through the splendid bays and canals of its capital Palas.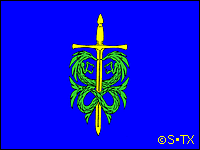 The model of Asturia on Earth is Italy's Venice. The motif of its crest represents sea dragons.
Ad blocker interference detected!
Wikia is a free-to-use site that makes money from advertising. We have a modified experience for viewers using ad blockers

Wikia is not accessible if you've made further modifications. Remove the custom ad blocker rule(s) and the page will load as expected.